Discover with us the best types of Korean sunscreen from The Face Shop
Posted by BAHER PHILIP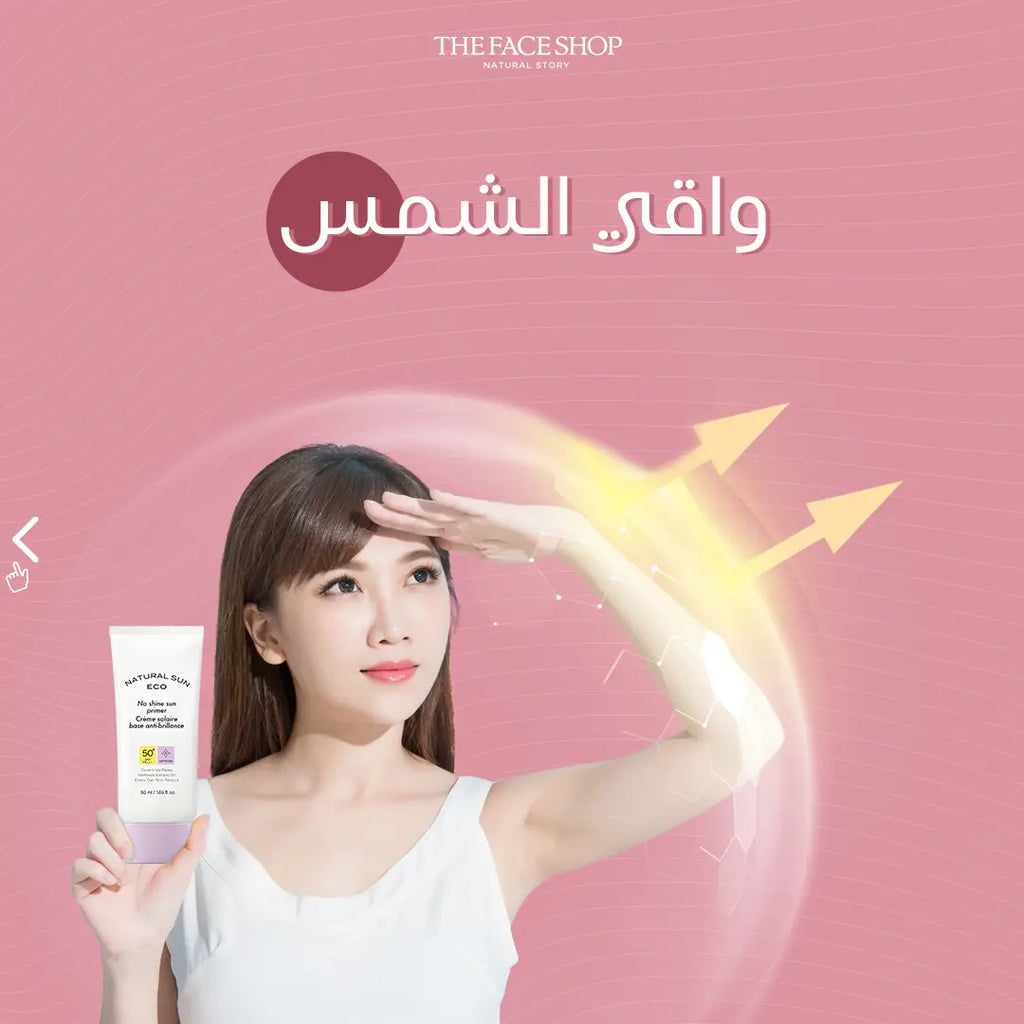 Discover with us the best types of Korean sunscreen from The Face Shop
1- Natural Sun Eco No Shine Hydrating Cream
With a light formula that protects your skin from the sun's rays, moisturizes, refreshes, and helps balance the percentage of water and oils in it.
2- Natural Sun Eco Power Long sunscreen
With Korean sunflower seed extract, it evens out your skin tone, protects it from harmful sun rays, and is waterproof. To leave your skin glowing and protected for a longer time.
3- NATURAL SUN ECO SUPER ACTIVE sunscreen
With a natural, safe formula that is water and sweat resistant, it protects your skin from sunlight and dust
4- NATURAL SUN ECO SUPER ACTIVE REEF-SAFE
Enjoy strong protection against the sun's rays and even the smallest dirt and dust, with its safe, water and perspiration resistant formula. Keeps your skin protected and radiant all day long.